Blue Acoustic is a British loudspeaker manufacturer based in Shropshire.
With 48 years of design and manufacturing experience available from our head designer we feel we're at the forefront of British Professional speaker production.
Our products include a number of powered systems with multi-channel amplifier and DSP modules either permanently attached to the loudspeaker cabinet or in easily placed, compact "Mod-Pod" enclosures.

For this we use the superb Powersoft modules which are made in Italy.
Along with British build cabinets we use the best of European drive units too.
We've tested drive units supplied from other areas of the world and sadly found them lacking in a number of ways.

Wherever needed within our systems we design and build our own passive crossovers which
includes winding our own inductors to a O% tolerance.
Attention to detail has been our prime concern since our design staff built their first systems way back in the 1970's.
For example, simple additions such as the correct number of handles, castors on bass cabinets, flying points for
flown cabinets and many other simple yet effective enhancements that on many other manufacturer's systems are
actually chargeable extras.

Blue Acoustic is ready to go with a choice of simple cabinets pairs to a number of larger systems all available with cables and covers.
For installation too we supply to order.
Nothing's left to chance as we know your living depends on what we've designed and built.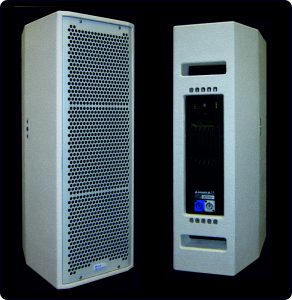 ---