Yes, the band are on the road again.
The Big Chris Barber Band sadly now minus Chris Barber who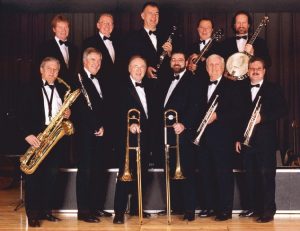 passed away in 2021.
Autumn 2022 will see the 9 piece band heading out with their new Blue Acoustic G184 System throughout Europe continuing several decades of high quality jazz performances.
We wish the band the best of success on the next stage of this epic story.
Shown right; the Chris Barber Band photographed in 2000.